Pate is one of those extravagant dishes you just have to try at least once in your life. This French dish is widely regarded as a delicacy and did you know there are many different types of pate!
Pate literally means 'paste' in French and, in its most common manifestation, pate is made from the liver; however, it can also be made with seafood or chicken.
Whether you are a fan already or if you've never tried it before, pate is really a culinary experience that many love and many prefer to pass. That's why if we may add, it is indeed an acquired taste.
That said, if you are up to the challenge and enjoy trying new and exciting things, you should know a few things about pate before you definitely close the door on it.
There are different components to pate; it can be consumed both hot or cold, it can be finely or coarsely chopped -which contributes to its presentation. Matter of fact, there are different types of pate, and getting to know them will definitely make your decision much easier when it comes to picking your own.
How To Make Pate
In addition to the meat, you need key ingredients to make pate. Butter, cream, eggs, and chicken fat are typically utilized.
Then you start by layering the key elements to your pate, then you must cook the dish in a water bath prior to being cooled.
Pate made from the liver is definitely for those who enjoy a gamey taste, additional flavors such as seasonings, spices, and alcohol are all used to add an extra kick to the final result.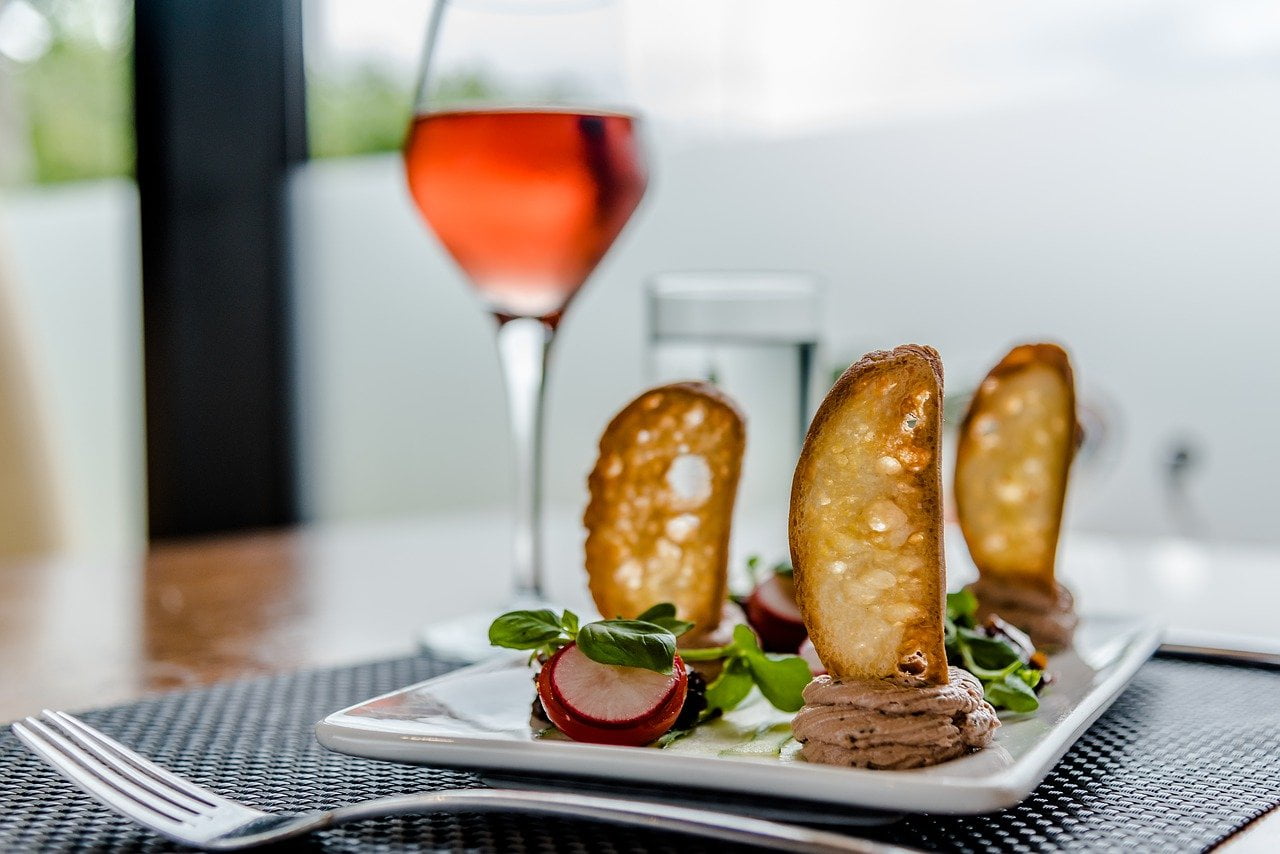 Forcemeat is an important element to pate, you can choose from different varieties:
Straight forcemeat: here the meat is ground twice and at the end, it is mixed with the fat. It is a smooth type of forcemeat.
Champagne: also known as country-style, is coarse and is made of pork and liver with other grinds of meat.
Gratin forcemeat: here the meat has been sutéed prior to being ground.
Mousseline: it is very flavorful and originally consists of seafood.
Types Of Pate
If you feel like going for the French cuisine experience, then pate is definitely a must. You'll find it at every French restaurant menu you go to.
So, if you wish not to go completely 'blind' check out some of the most known types of pate you are surely bound to encounter.
Pate Chaud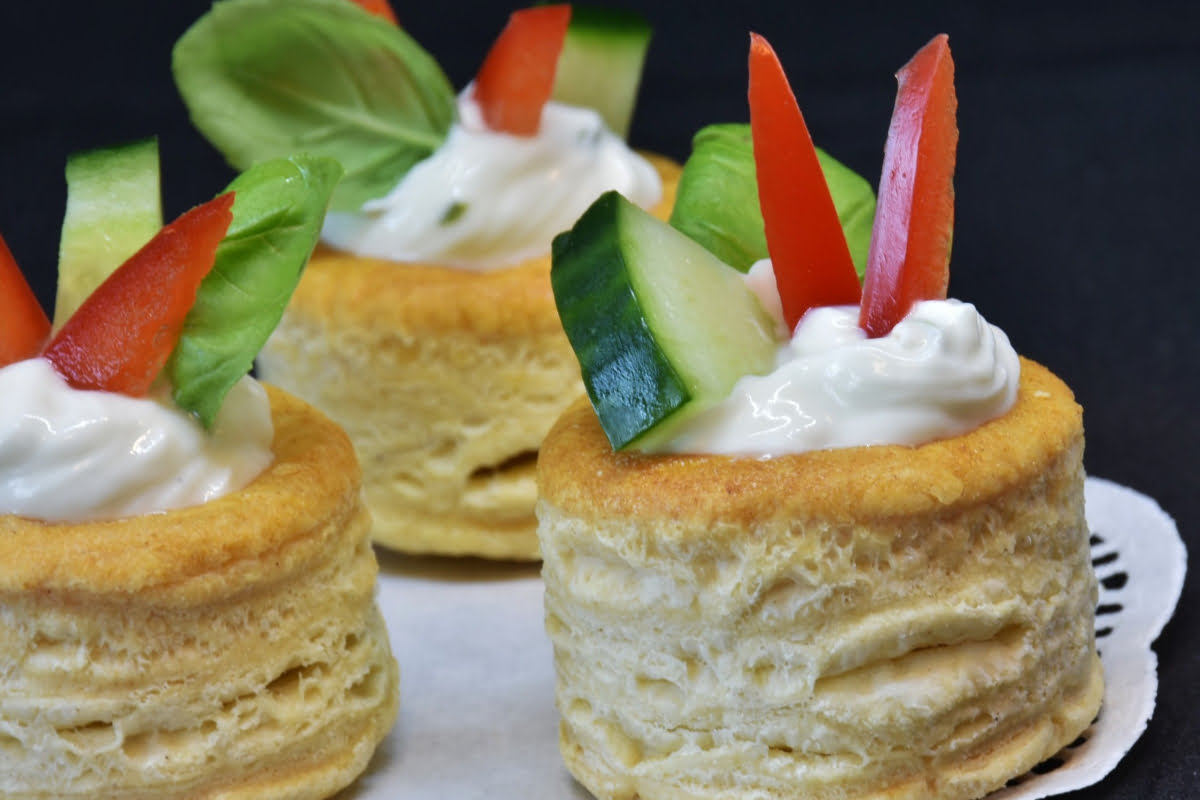 Which means hot pate, it is a savory crispy pastry which is filled with meat. The meat used to pate chaud is regularly pork, however, it can also be made with chicken or beef.
In Vietnamese cuisine, this dish is known as bánh patê sô. It is common to find it at bakeries all over the world.
Pate Grandmere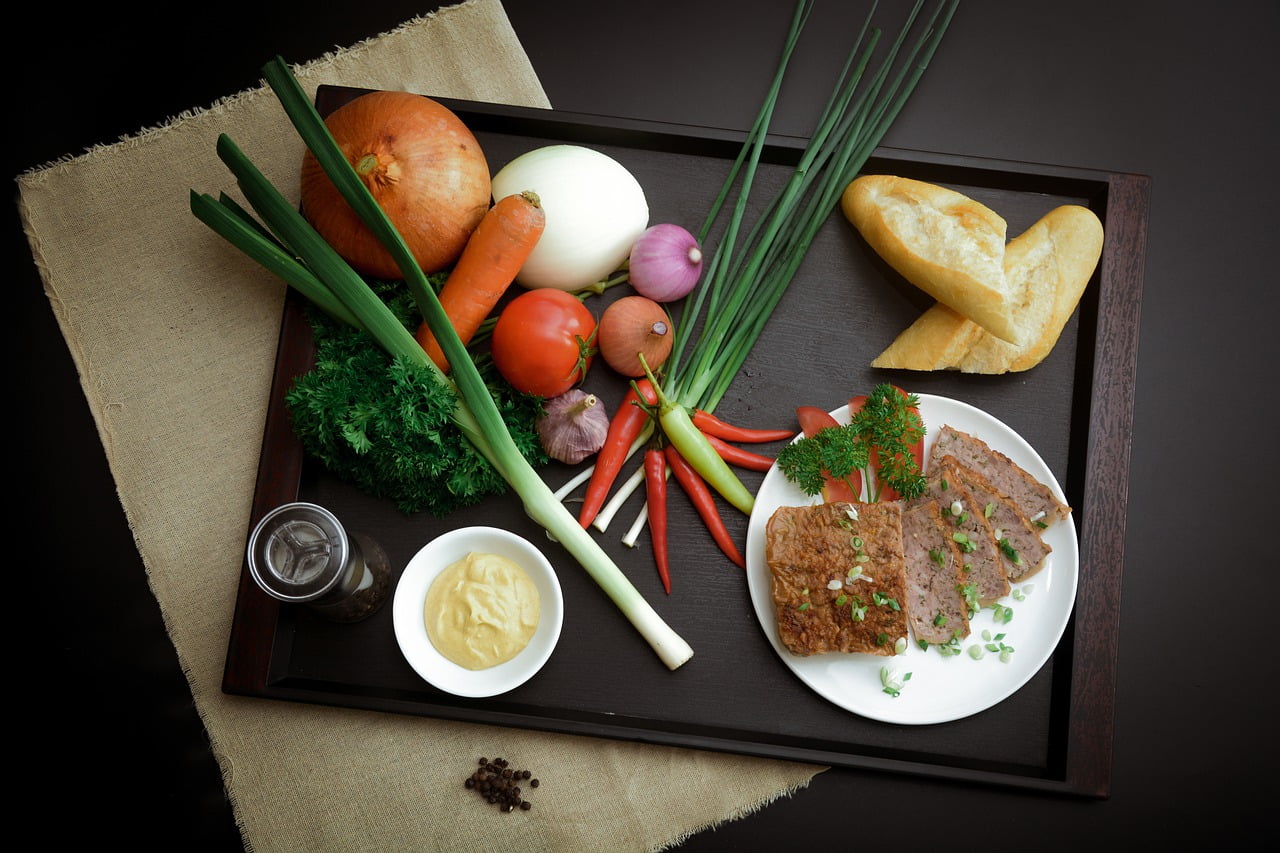 This means grandmother pâté, which is known for its chunky texture which incorporates bacon, pork leg, and pork liver. In addition to the meat, it is also mixed with shallots, lard, milk, eggs, bread crumbs, salt, pepper, and sugar.
It is a popular pate with the French and is usually served with charcuterie.
Pate Henaff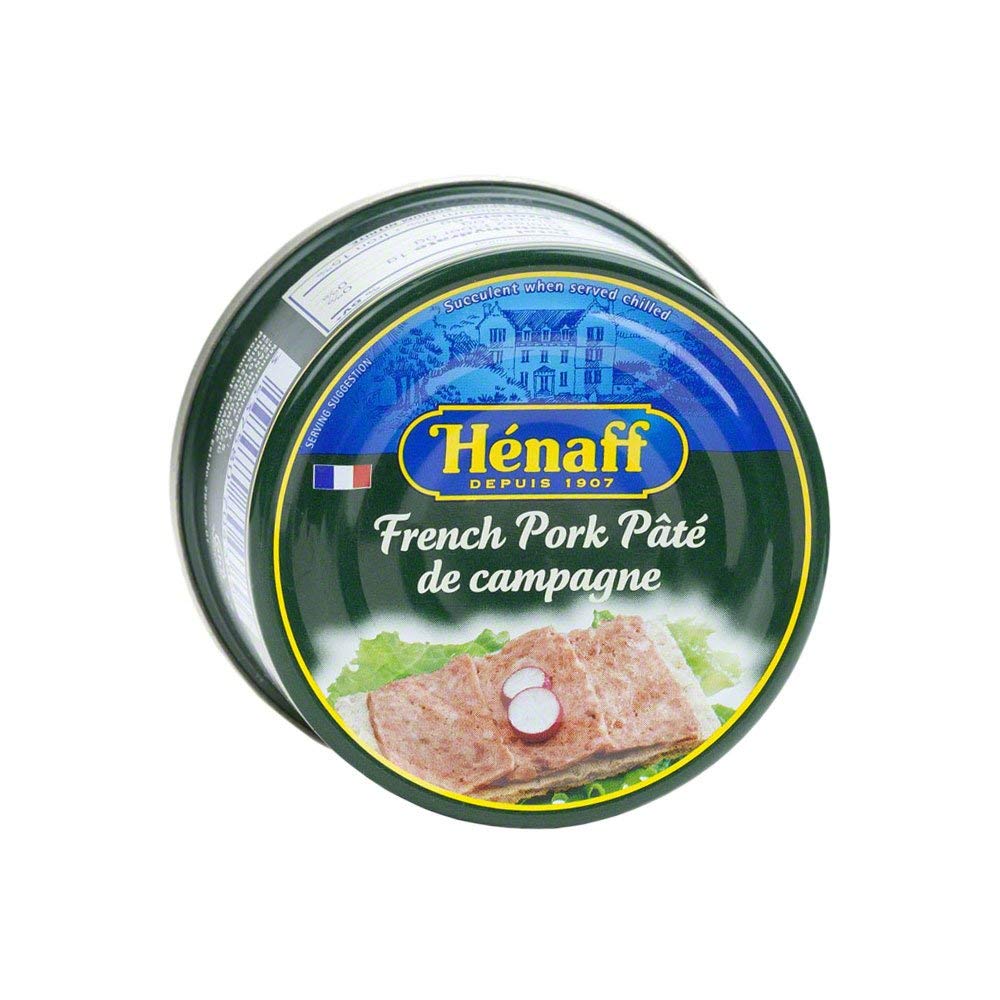 This type of pate can be bought in stores all over France. It is a canned pate and a great option to add to any gathering. It is made with pork, ham, liver, stock, sea salt, and a variety of other spices.
Pate de Foie Gras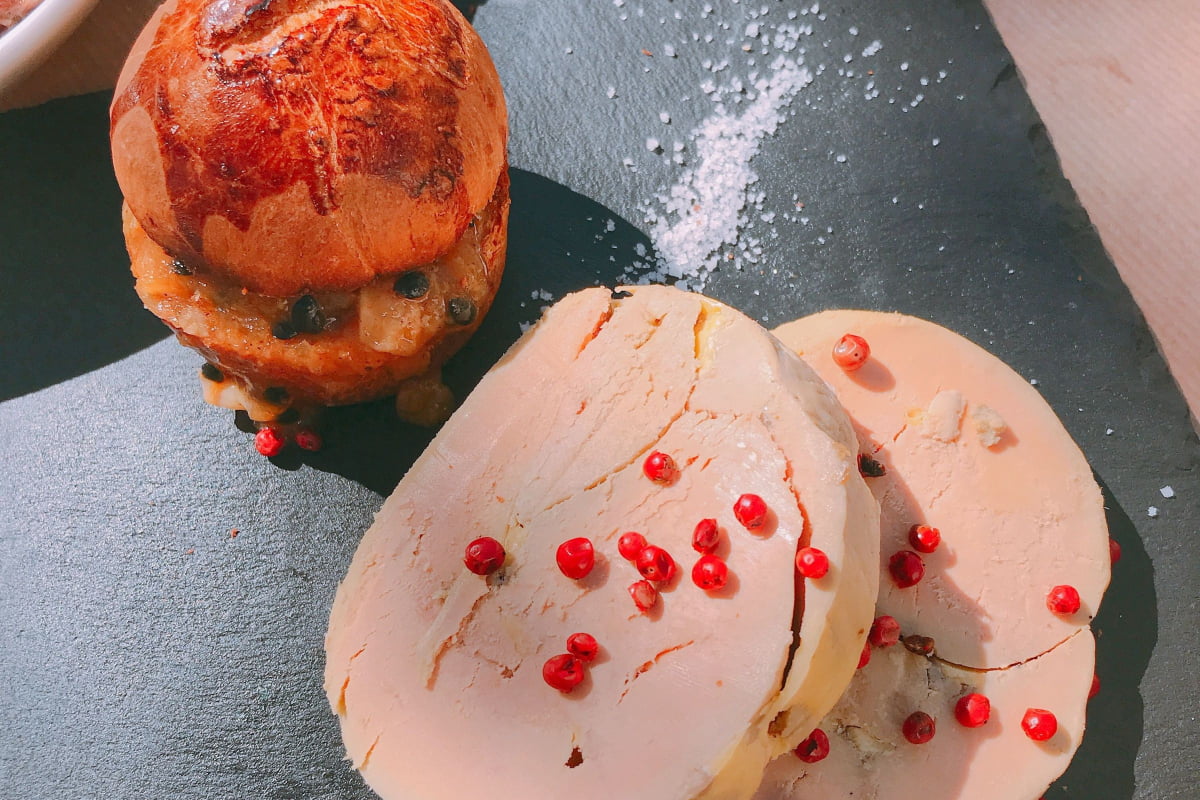 The most famous pate is without a doubt, foie gras, which translates to fatty liver. It is done with the livers of geese, chicken, and ducks mixed with eggs and pork.
Since foie grass is easily spread, it is usually served with crackers and bread.
Pate Vigneron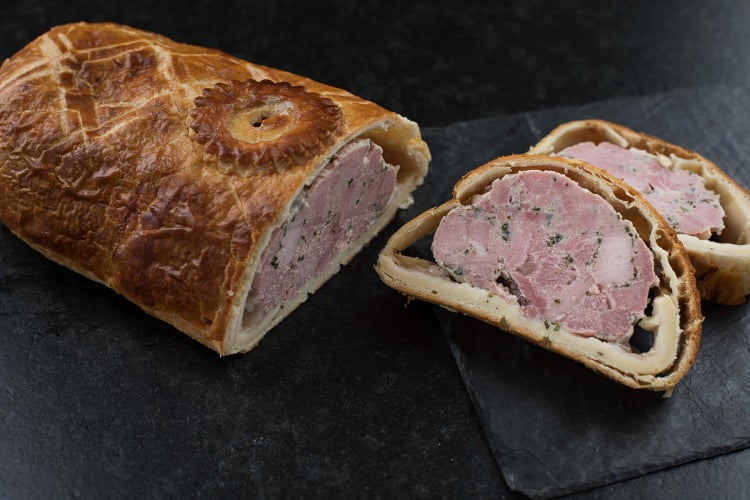 This pate type consists of pork cut into small slices. Prior to being ground, it is flavored marinated with white wine, parsley, onions, and spices. It has a delightful flavor thanks to the nutmeg in the pork and it pairs amazingly with white wine.
Pate de Gibiers 
Made from wild animals, this pate is one of the most known types. Gibiers may include boar, quail, pheasant, and deer. It is commonly served hot and often paired with red wine.
Pate en Croute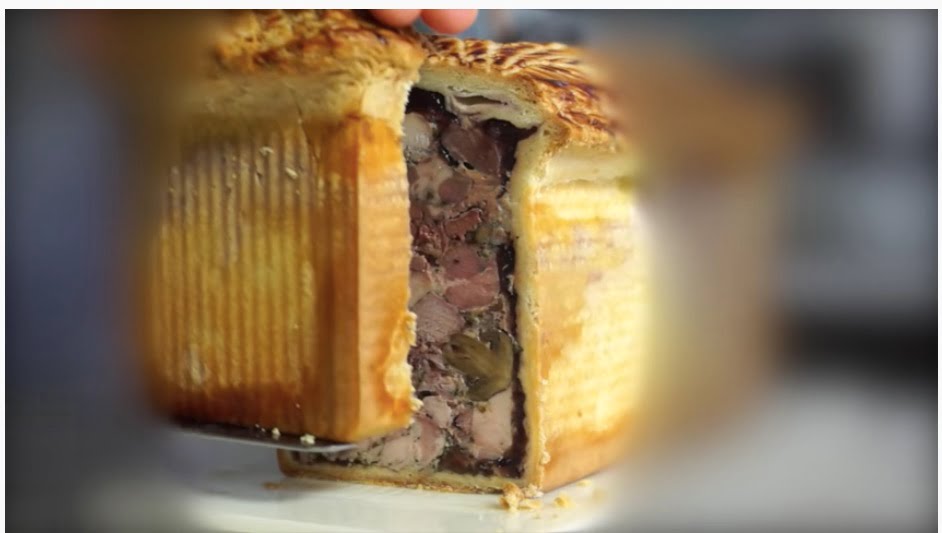 This is one of the oldest pate varieties, traced back to the Middle Ages. It is a crunchy pastry that contains veal and pork, though it often incorporates poultry and other types of the game combined with stuffings including mushrooms or nuts.
The variety that is made of chicken liver is called pâté en croûte Richelieu.
Pate de Campagne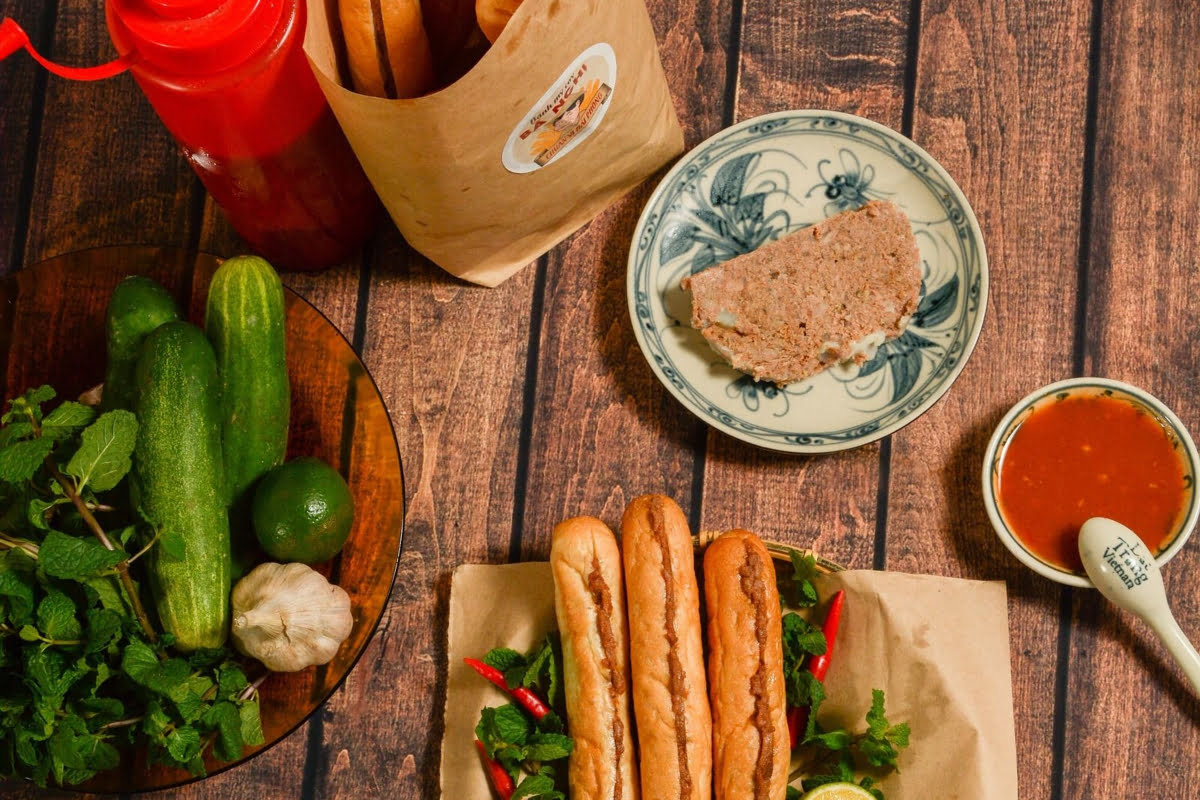 This pate type is often called the easiest kind to whip up and the cheapest one. You can use any strip of meat or garnishment that you can get your hands to such as smoked ham or a duck confit. It uses a small quantity of liver as a seasoning.
Pate Lorraine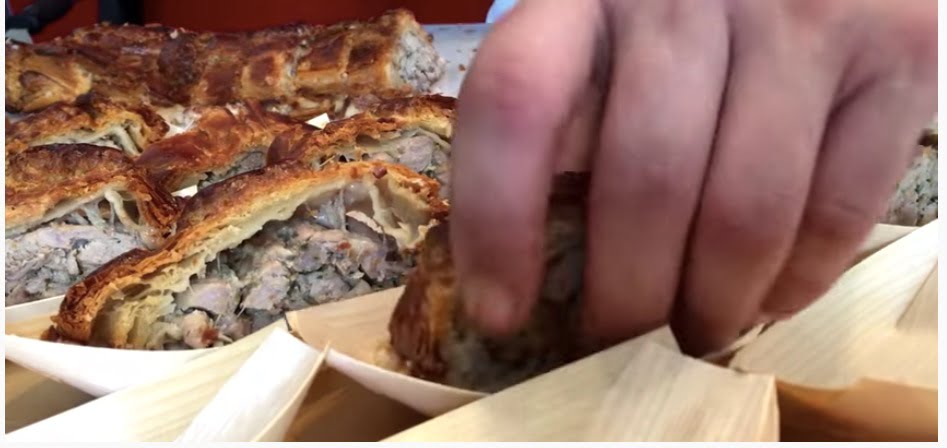 Pate Lorraine is made using pork and it incorporates shallots and sometimes veal. Chicken and Rabbit are often used in the conventional recipe.
The mix is then tucked in a pastry. The meat is soaked in wine, parsley, thyme, shallots, and bay leaves; and it can be enjoyed cold or hot.
Pate Maison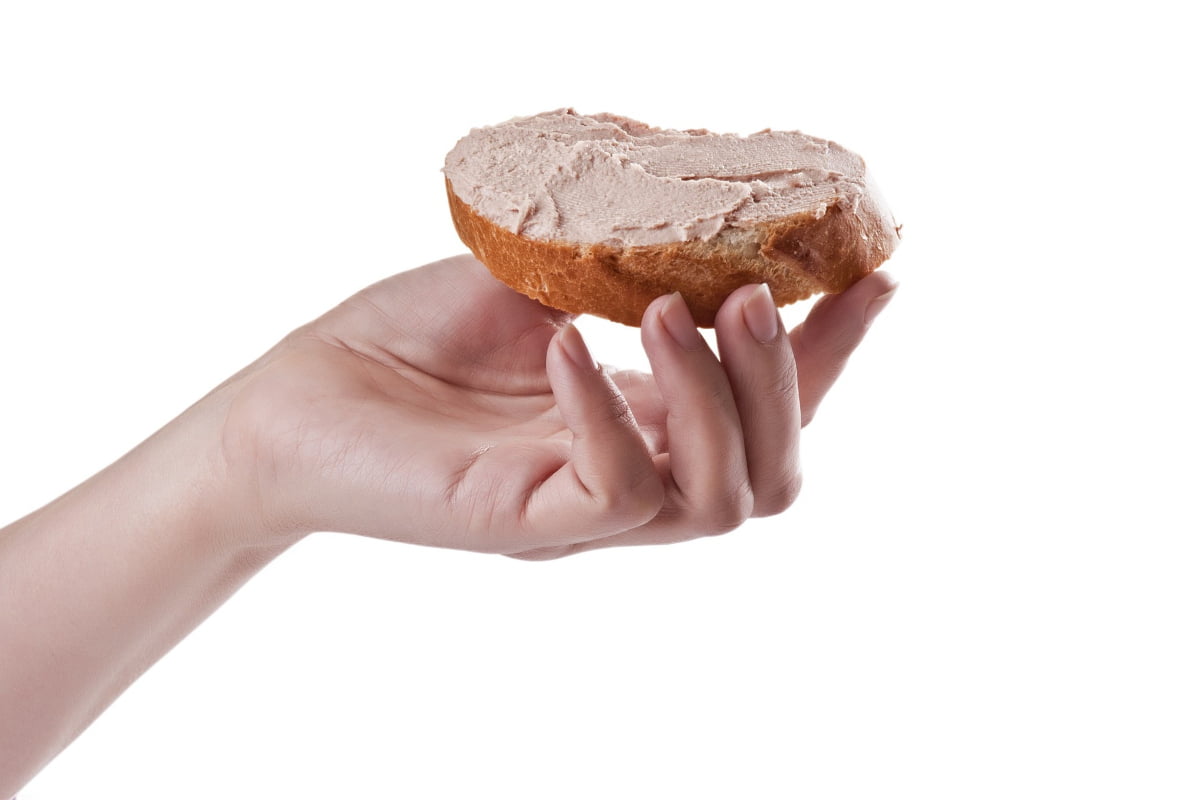 This type of pate is known for its velvety texture, it is made with pork and chicken liver. It is frequently wrapped in bacon. It is usually served on bread with herbs and onions.
Pate Forestiere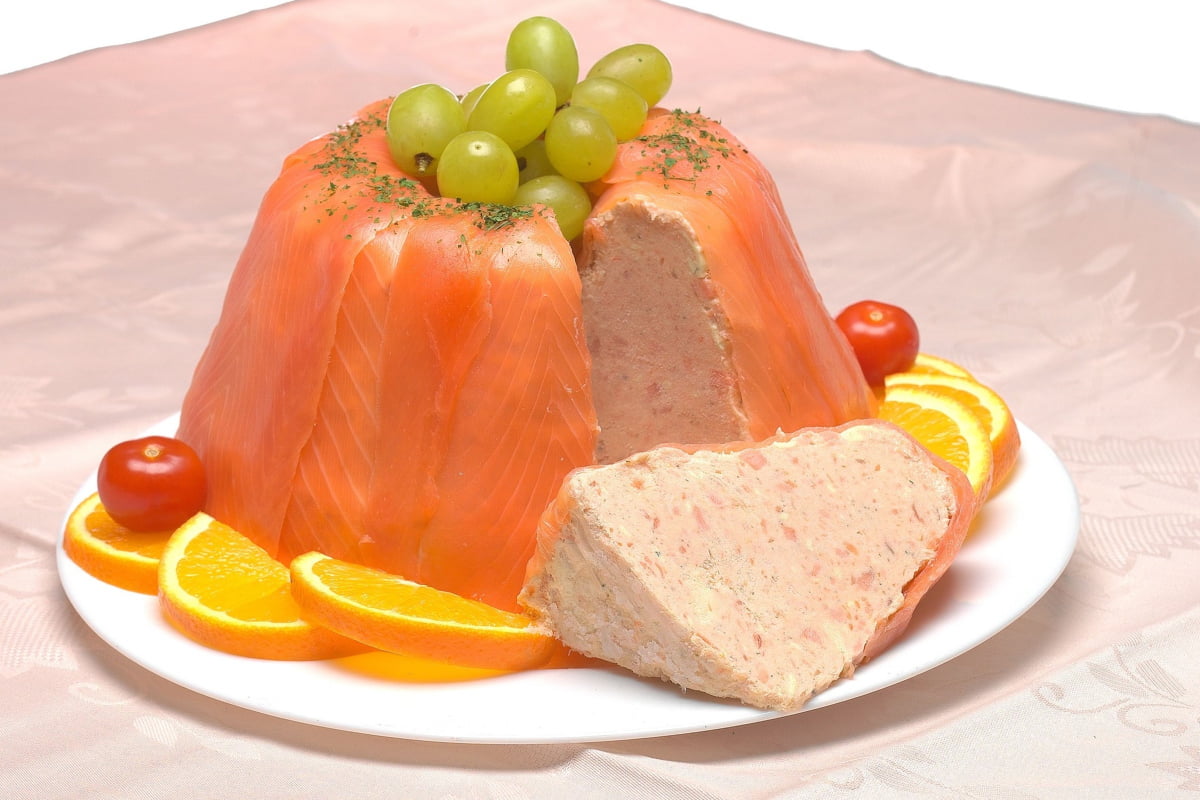 Pâté forestière is made with pork liver, pancetta, cream, eggs, sherry, brandy, garlic, shallots, mushrooms, parsley, thyme, and truffle salt. This type of pate offers an earthy taste.
Enjoy One Of Many Ways To Eat Pate
No matter what pate type you choose, the thing about it is that it is a versatile dish that goes well with numerous flavors including veggies and bread.
One of the many ways to enjoy pate is to consume it as a terrine, kind of like meatloaf which can be served with many side dishes.
Pate can also be enjoyed as an appetizer or snack or it can even be plated as a sandwich.
Believe it or not, many consume it during breakfast, blended with eggs or stuffed in veggies such as tomatoes and peppers. Pate also makes a perfect dip to be enjoyed with carrots or celery or even broccoli.
Why Eat Pate
You may be tempted to pass on pate when you learn of its ingredients; however, it must be said that it goes wonderfully well in many dishes you probably already had, however, without noticing it! Plus there are so many different types, that you are certain to find one that makes all your taste dreams come true.
In addition, pate is actually really good for our bodies. It has lots of iron, copper, and protein. It is also full of Vitamin A, Vitamin B-12, and more.
How To Keep Pate Fresh?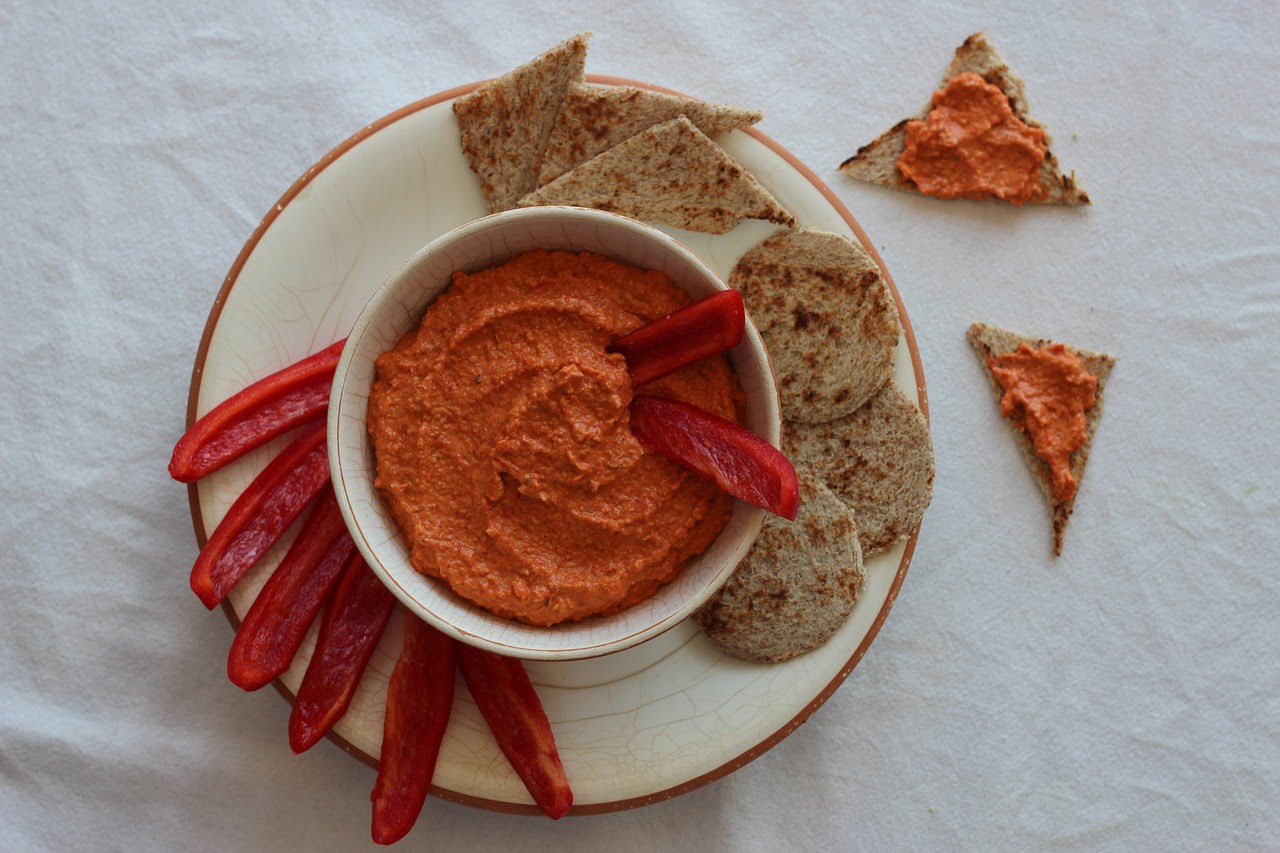 Pate generally has a brief shelf life, reason why it is always best to consume immediately for ideal flavor purposes.
If made at home from scratch, it should be kept in the fridge inside an airtight container or preserving jar. Just let it cool off first in a dark cool place. It will stay fresh for about a week.
Store-bought pate is best kept inside the fridge in small bottles or jars.
How To Store Pate So It Stays Fresh For Longer?
You can store pate in your freezer in order to make it last for a few months. Follow the next steps
Use a cub tray to divide a large batch of pâté into single portions.
Spoon the pâté into each section of the mold.
Place in the freezer and give it an hour or two to freeze.
Once the pate is completely frozen solid, pop each portion and cover each one in wax paper.
Transfer the whole lot inside a freezer bag pressing out as much air as possible.
Label the bag with the date.
Can You Freeze Pate?
You can extend the shelf life of pate for months if kept in the freezer.
Keep in mind that pate is high in fat so the longer you keep it in the freezer, the more likely its flavor will change.
Pate is delicate in nature so if you decide to keep it frozen, consider single-serving portions, especially when made at home. This way you'll avoid having to defrost the whole jar.
What To Do With Pate Before It Goes Bad?
One way to tell if your pate has gone bad is if it starts secreting a rancid liquid. As a rule, expiration dates shouldn't be ignored to avoid food poisoning.
Before your pate goes bad, there are tons of recipes you can use it for. Check out below some of our top picks for easy and delicious pate recipes.
Our Favorite And Easiest Pate Recipes
Chicken and Liver Pate by Food and Wine
"This silky-smooth pâté is inexpensive and simple to make. The chicken livers are briefly simmered in water with aromatics before they're blended with butter in a food processor"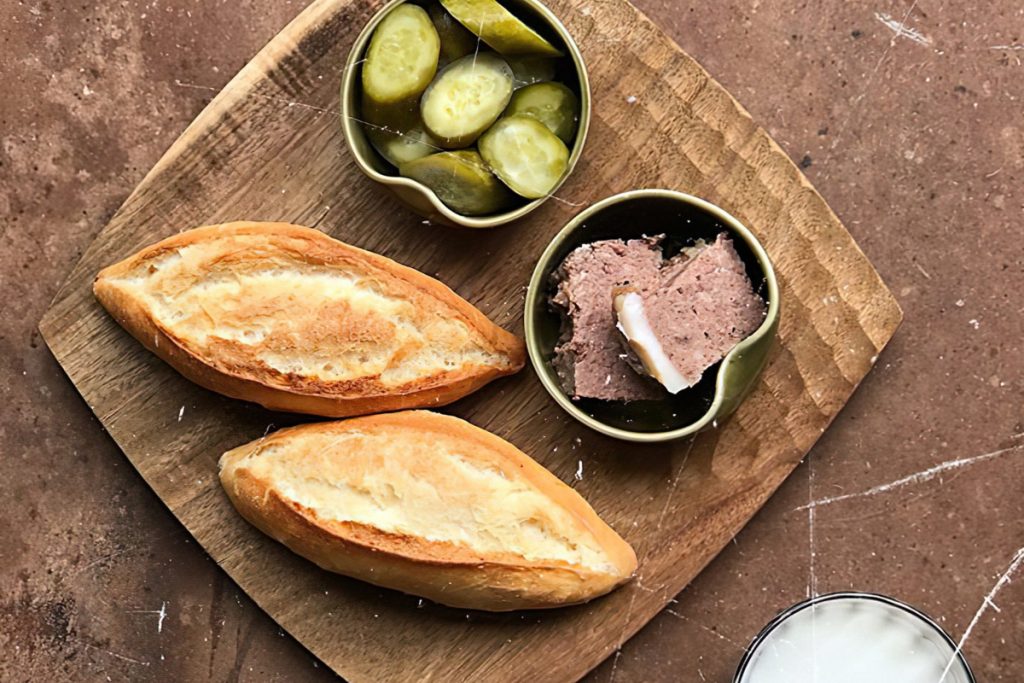 Chicken Liver Pâté with Green Peppercorns by Food and Wine
"The richness of this silky pâté is balanced by tart green peppercorns. It's even better made a day ahead, making it a convenient Thanksgiving Day starter"